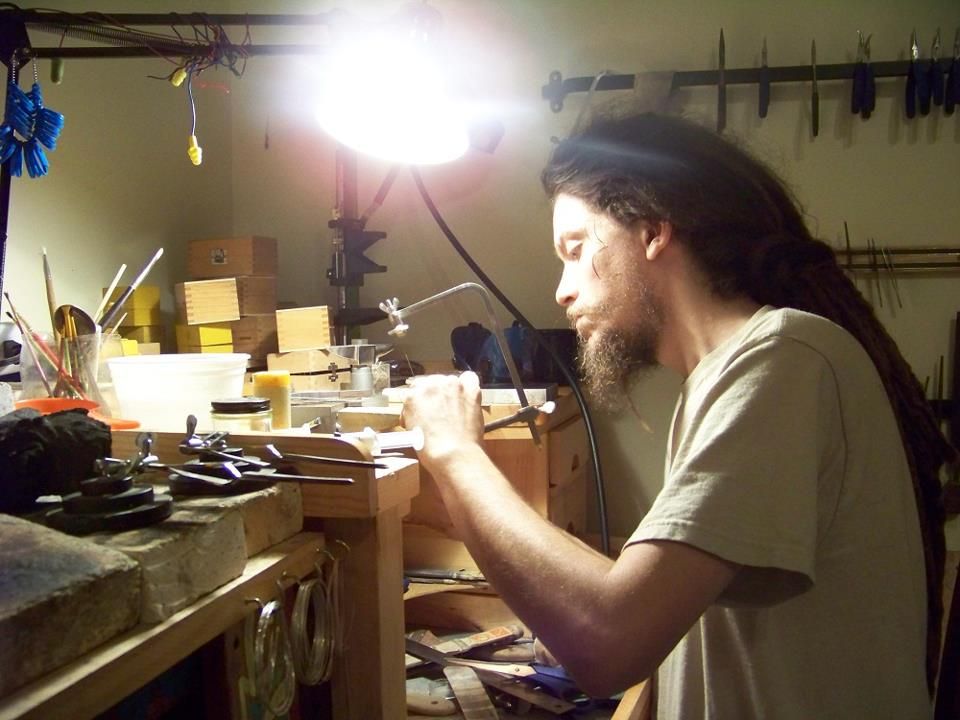 Daniel Icaza is a professional artist, specialized in metalsmithing and jewelry. Icaza was born in Costa Rica and spent time living in both Costa Rica and the United States where he later attended university.
After graduating with a Bachelor of Fine Arts in Metals and Jewelry from the Katherine K. Herberger College of Fine Arts in 2010, he was awarded a post graduate fellowship by the prestigious Windgate Foundation. This award allowed Icaza to establish his own art/ metals studio in Costa Rica, where he continually adds to his current and new bodies of work.
Icaza has exhibited work internationally in Costa Rica, the USA, Europe and China. In 2011 he received the "Leonardo Award for Applied Arts, Second Prize" from the Biennale of Chianciano Terme 2011; a world- renowned biennale sponsored by the Art Museum of Chianciano (Italy). This award was given due to work from his "Monetary Bondage" collection.
Although he specialized in metal, Icaza enjoys working in a variety of different mediums ranging from graphite to gold. He creates paintings, drawings, mixed media works, jewelry, sculptures and objects for contemplation. Icaza employs a wide range of different styles from very rigid and organized, to loose organic shapes and movements. Although his techniques changes from one body of work to the next there is a distinct essence of him that is present throughout his work. It can be said that his work is most
consistent in theme or concept rather than style, technique or aesthetic.
Icaza plans to expand his current bodies of work with the purpose of creating dialogue and awareness about the concepts that embody them. As well as developing new bodies of work to explore new possibilities and directions.
"…I have and continue to create art from many different materials and for various reasons; to convey an emotion, as a response to the world around me, as a form of meditation or perhaps for the simple act of creating."-Daniel Icaza, 2009
-----------------------------
This blog documents the life and happenings of me (artist Daniel E Icaza). More specifically this blog was created to document the completion of my 2010 Windgate Fellowship proposal (2010 Widgate Fellowship Recipients ). My 18 month proposal included moving back home to Costa Rica, to establish my own metal/jewelry studio and the continuation of my body of work "Monetary Bondage".
Compilation of works from "Monetary Bondage" (Original Image Daniel Icaza 2009)